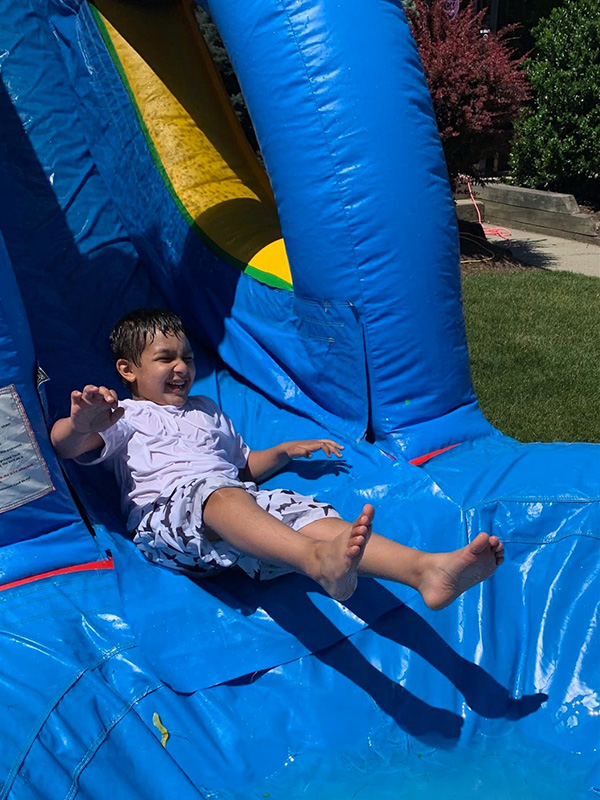 At Mini-Miracles Early Education & Child Care, we put your child's education and developmental progress at the forefront. Our exceptionally clean, safe, and fun center is the perfect place to foster your child's love for learning. Mini-Miracles is committed to helping each and every child reach their full potential through exploration, play, and structured learning times.

Our curriculum is unique and multi-sensory with the goal of exposing children to new concepts using the four main modalities of learning; visual, auditory, movement, and touch. This approach is based on the developmental hierarchy of skills for each age group, from infants up to Pre-K. Mini-Miracles teachers guide learning through planned activities, as well as through spontaneous learning opportunities. Parents are even given activity ideas to help work on and maintain new concepts and learning opportunities at home. Our students come from diverse families and communities, which allows our center to offer a diverse learning environment, helping to expose a variety of cultures and opportunities. New and exciting themes, materials, and concepts are introduced regularly to keep the children interested and excited to learn.

Our well-qualified, hardworking staff is overseen by a highly educated and experienced team of clinical executives from partnering organizations, RCS Learning Center and RCS Behavioral & Educational Consulting. These childhood development experts are all Board Certified Behavior Analysts with the know-how to assist Mini-Miracles in the development and implementation of the curriculum and overall methods to support students with different learning styles. We believe a fun, positive and progressive start to education is the key to future success. Start your child off on the right track-enroll in Mini-Miracles today!