MINI-MIRACLES PRESCHOOL GIVES BACK DURING THE HOLIDAYS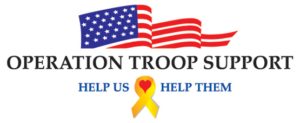 NATICK, MA, November 14, 2018 – Mini-Miracles Preschool in Natick, MA is hosting a school-wide service project for the holidays. Students and staff are collecting donations to support the overseas troop with care packages.
Partnering with Operation Troop Support of Danvers, Ma., Mini-Miracles hopes to collect enough items to assemble at least 35 boxes.
Ashley Shinnick, Mini-Miracles' Director, said the partnership is an important one to teach the children about giving back. "This annual service project is one we take great pride in," said Shinnick. "The children enjoy assembling the packages and making cards for the troops, and all the staff knows how meaningful a project it is. It's a small gesture with a big impact."
Mini-Miracles, a Wicked Local Readers' Choice winner in 2017 and 2018, offers dynamic and unique curriculum; a nurturing creative and fun learning environment; and weekend special events for students with free time for parents.
For more information on the program, call 508/ 650-5901 or contact Ashley at ashinnick@minimiracleschildcare.com or www.minimiracleschildcare.com.