Mini-Miracles Blog!
---
September 2017 By: MMCC Staff
Welcome Back to school!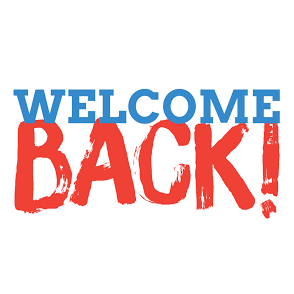 Welcome back… Welcome back… Welcome back!  We hope you are as excited as we are to kick off the official start of the new school year!  Fun learning experiences and exciting adventures are waiting to welcome the students back now and throughout the year!  After all… it's the place Where Learning and Play Happen All Day!  This exciting time brings exciting changes; new little ones join us along with wonderful new teachers, while some kiddos graduate to new classrooms gearing up for the next chapter at MMCC.  All of which has provided the perfect opportunity to get to know our classmates and learn new fun facts about our teachers.  As everyone meets new faces, the fun programs, games and lessons help the students become friends and strengthens the old friendships, building the foundation for lifelong friends!  Ask your child to tell you something new they have learned about their friends – I am sure they will be excited to tell you!  Our preschoolers were busy learning their new expectations and classroom rules setting them up for a successful year of learning and fun.  The preschool rooms were filled with laughter and happy chatter as they practiced their new rules, explored the classroom and got to know and already love their teachers.  With such a successful first few weeks already we are all excited to see what the rest of the year will bring!
Later this fall we will welcome the preschool and pre-k families to MMCC for an Open House!  We are looking forward to welcoming the families and providing the opportunity to explore the classrooms, learn more about our exciting curriculum and to meet the teachers and other families your kiddos share their day with.  More information will be shared about the Open House soon!  And once again – Welcome Back!
---
August 2017 By: MMCC Staff
Tots and Tidepool Adventures!
MMCC had the pleasure of hosting the New England Aquarium (Link to NEA program page) who joined us in Natick transforming our space into an educational sea experience!  Our students went on a journey into the sand and sea with the "Tidepool for Tots" and "Tidepools Alive" traveling programs.  Starfish, snails, crabs, muscles and clams where the stars of the tidepool, showcase the types of animals you can find in tidepools!  MMCC students explore and learned about the habitats of these animals and how they live and thrive together in their tidepools.  The students loved seeing and feeling all of the animals!  One day as the tide gently rolls out, we hope you can have your own adventure and find a tidepool – now your kiddos can tell you all about who lives there!   
Highlights from our tidepool adventure!
---
August 2017 By: MMCC Staff
Mini-Campers – MAD Scientist Week!

Our Mini MAD Scientists have hung up their lab coats after an amazing week of S.T.E.M. themed experiments, projects and games!  We clung to fun with magnets learning all about how they work along with lots of magnet building and fun experiments.  It was a positively charged day when our friends painted mag-nificent masterpieces – using magnets of course!  Ending the week, the Pre-K Tigers launched into action showing off their final finale super rocket experiment!  Each rocket was carefully crafted by our Mini MAD Scientists with funky material and predictions were made on which rocket would fly the highest.  What a blast this week has been, keep experimenting our Mini MAD Scientists!
Mini MAD Scientists at work!
---
August 2017 By: MMCC Staff
Mini-Campers Under the Sea Adventure Week!
Our Un

der the Sea Adventure was a success!  All of our fishy friends had a swimmingly good time this past week exploring sea creatures, creating aquatic art and even splashing around in our own Mini-Campers Ocean.  The visit from the New England Aquarium "Traveling Tidepool" was the star-fish of the week as our mini campers were able to touch real life ocean animals!  Each wave of new activities was splashed with learning fun and adventure for all to soak up!
In the Sea and Sand!
---
July 2017 By: MMCC Staff
Mini-Campers Pirate Week!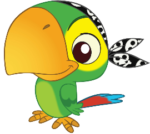 Ahoy mates!  Our Mini-Campers sure had an exciting yo ho ho of a time this week at Mini-Campers Pirates week!  Our voyage set sail with a fun day of play dressed as pirates and continued throughout the week with treasure hunts, pirates bingo and pin the parrot on the pirate.  Mini-Camper pirates also enjoyed a journey across the seven seas (OK it was our classroom, but still fun) in a creatively crafted homemade pirate's ship.  The long journey stirred up quite a hunger amongst our first mates who were treated to some yummy Pirates Booty to end their fun filled day!  Everyone loved picking new pirate names for the week and exploring and learning all about a pirate's life.  We are happy to report – no one had to walk the plank!  Until next year mates!
Mini-Pirates – Fun full steam ahead!
---