Mini-Miracles, in collaboration with the behavior and education specialists of RCS' Executive Team, has developed a unique and dynamic curriculum designed to challenge and encourage children of all ages (infants to pre-kindergarten). The curriculum is broken down by age and developmental milestones for each age group and covers all areas of development including self-care, communication, play skills, social skills, motor development, and academics. Parents receive a comprehensive list of all the skills their child will be working on during their time in each classroom. These skills are then incorporated into fun and engaging weekly curriculum units based on exciting themes that vary month to month. Parents receive a monthly newsletter highlighting what skills will be targeted for the month as well as weekly curriculum showing all the fun and engaging activities the children are doing each day. The curriculum is designed to prepare students for a lifetime of learning, all while having a great time!
Innovaciones nuevas al nuestro CurrÍculo ~ New to the Curriculum
Español!  ~ Spanish!

We are excited to announce that Spanish is now part of our curriculum in the preschool and pre-k classrooms! Spanish words will be incorporated into our everyday routine and curriculum with a focus on the Spanish "Word of the Week". We will introduce a variety of our favorite songs and games in Spanish and students will use fun and engaging apps in the technology center, geared towards familiarizing young children to the Spanish language.  Research has shown that introducing a second language at this young age tremendously benefits children both socially and academically.  We are very excited to offer it to our kiddos here at MMCC!
Click on the links below to view sample curriculum!
Infants

Angelfish Classroom – Infant 1 (3-9 months)
Angelfish Classroom Sample

Starfish Classroom – Infant/Toddler  (10 – 15 months)
 Starfish Classroom Sample
Toddlers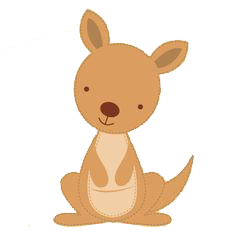 Kangaroos Tiny Tots Classroom (15 months – 2 years)
Tiny Tots Kangaroos Class Sample

Giraffes Classroom Toddler (2-2.9 years)
Toddler Giraffes Class Sample
Preschool

Monkey Classroom – Preschool 1  (2.9-3.5 years)
Preschool Monkey Classroom Sample
Panda Classroom – Preschool 2(3.5-4.5 years)
Preschool Pandas Class Sample
Pre-K

Tiger Pre-K Classroom (4.5-5.5 years)
Pre-K Tigers Class Sample