Monthly Curriculum Theme - All About Me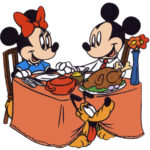 All About Me!
This month we're learning all about ourselves, friends and family during our "All About Me" theme.
We'll be talking all about what it means to be thankful and how important it is to help those around us.
As a way to show our thanks and gratitude to those who can't be home for the holidays we have partnered
with Operation Troop Support we will be creating care boxes that will be sent overseas.