Diaper Drive!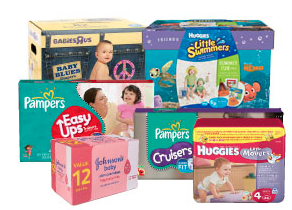 Diaper Drive: September 10th - 28th
In honor of our Community Helpers theme this month, we are looking for our own ways to give
back to the community! Mini-Miracles will be collecting diapers of all sizes for the Diaper Project that is being run
through A Place to Turn in Natick. Opened and partial boxes of diapers as well as single sleeves
of diapers areaccepted. All brands and sizes are welcome but there is a high demand for sizes
5 and 6. All diapers will be distributed to local families in need.
Last year's Diaper Drive was so successful and we hope that we surpass last
year's total of 1,257 diapers collected!